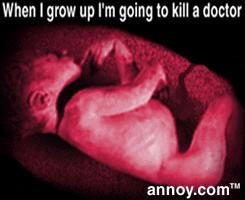 It's quite phenomenal really.
The same day that President Bush declared he would ignore reported findings of the independent Iraq Study Group led by former Secretary of State James Baker, namely a toothless call for a gradual troop withdrawal with no specific timetable, former President Clinton's foundation announced an initiative that will significantly reduce the cost of treating children infected with H.I.V. and AIDS.
The one will continue a policy that has wrought unimaginable cruelty and violence while the other will save thousands if not millions of lives in the long run.
I'll be the first to criticize President Clinton for his shortcomings, which, by the way, I don't believe had anything to do with Monica Lewinsky, but rather policy-related issues, but it's hard not to be nostalgic for a President who genuinely cares about the state of the world.
It's time to stop joking about how out of touch President Bush is, and seriously explore what can be done to curtail the damage he continues to wreak wherever he goes and whatever he says. (No, I'm not suggesting Senator-elect Webb actually slug him, despite the joy I would derive.)
Aside from the carnage in the Middle East, not enough has been made of Eric Keroack, the disastrous Massachusetts obstetrician-gynecologist President Bush has appointed as Deputy Assistant Secretary to lead the Department of Health and Human Services' family-planning program.
With this maniacal idiot in such a position, President Clinton may as well throw in the towel. Rather than earmarking money to reduce H.I.V. or make drugs more accessible, this buffoon is counseling adults up to the age of 29 to remain abstinent. And birth control? He believes "that the crass commercialization and distribution of birth control is demeaning to women, degrading of human sexuality and adverse to human health and happiness."
Actually, a fanatical, self-righteous, male telling women what they should do with their bodies is the most degrading thing I can think of, and the only thing Keroack would know about health and human happiness would derive from an ignorance is bliss paradigm.
Who are they going to get to advocate on behalf of abused women? OJ Simpson or Judith Regan?
I don't believe in capital punishment, but every once in a while I wonder if a public stoning for the likes of a Keroack isn't a good idea. I'd even throw a rock or two.